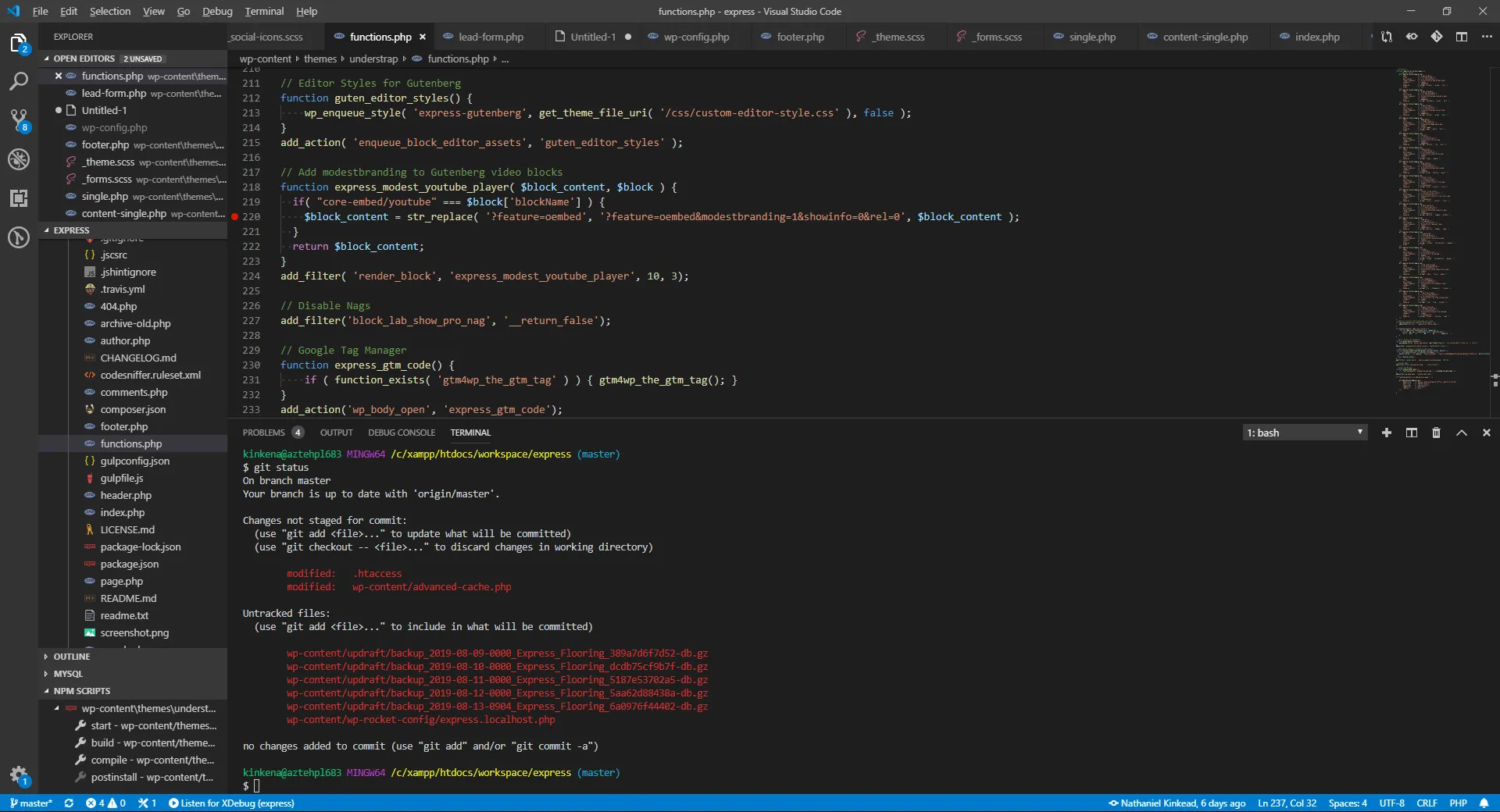 When you first started using VS Code you may have dismissed that little notification in the corner that asked if you wanted to switch your integrated terminal.
In my case, running on Windows, the default terminal was set to Command Prompt (cmd.exe) which is just plain inferior to Git Bash which you probably already have installed if you have installed Git (which you should).
So, if you missed that notification that let you change it, how do you change it later?
Continue reading How to Change VS Code's Integrated Terminal to Git Bash
Blogger, expert WordPress developer, and developer of the awesome bbPress Voting plugin which is a must-have plugin for any bbPress forum.
Download bbPress Voting for free on the WordPress Plugin Directory.